Online Store in 2 minutes Begin your creative idea now!
Simplest Online Solution for your Products Catalog Packed with e-commerce features!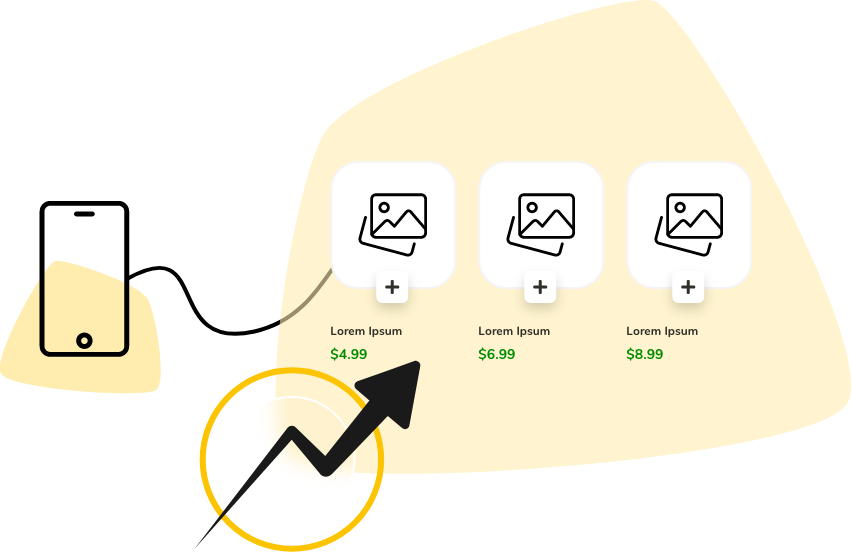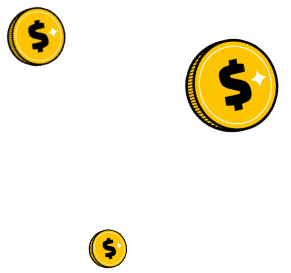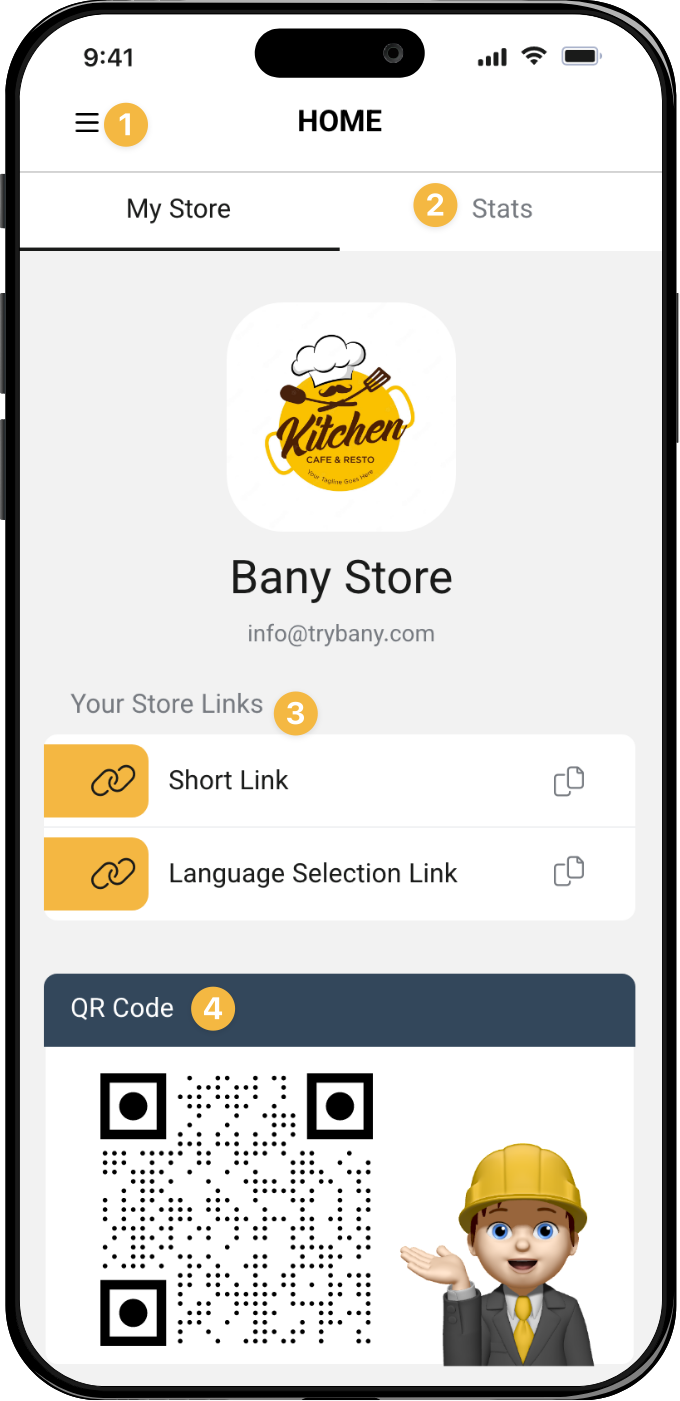 Bany

Mobile Apps

New

A dedicated mobile app just for you as business owner! Share, edit and manage your products on the fly 🤩

Manage your settings & products from this menu

Check your store stats & your products insights

Immediately share your store links

Read or share your QR code
Learn About What
Bany

Can Offer you
To Build the Store you've Always Been Dreaming of
Increase Your Sales, Make More Money.
This Easy-to-use Store is a Whole New Stream of Income for your Business! Use it and Watch your Sales Come in. But Don't Stop There, Track your Store's Visitors, Connect it with your Marketing Channels, and Bring in Even More Sales!
Modify Your Store's QR Code (Quick Response code)
This Feature Helps you Leave your Business's Mark on your QR Code, Starting with the Simplest Adjustments Like Shape and Color, to Adding your Own Logo to your Code.
Do You Use WhatsApp? Let Bany Employ it in Your Service!
Around 2 Billion People use WhatsApp Eevery day. No Matter where you Established your Business, Bany Gives you the Chance to Reach All of Them. Your Store's Visitor adds the Products they Want to Purchase to the Cart, and Bany Puts them Into a Well Organized Message and Sends it Right to your WhatsApp Number. This way, the Buying Process in your Store is Easy, Simple, Smooth, and Quick All at the Same Time. This Leaves a Great Impression on your Customers and Saves you a Lot of Time and Effort for Free, Since All Sales Done Through your Bany Store are Commission-Free!
Multilingual Store
When a Customer in your Store Chooses to Switch Between Languages that Bany Supports, Whether it's Arabic, English, or Turkish, the Selected Language Becomes the Main Language of the Website, so the Entire Store is Compatible with your Chosen Language, by this Way your Customer Can Browse your Store Easily and Smoothly, Proving that the Level of Professionalism is Evident in your Bany Store's Appearance, Language and Content.
Your Own Dashboard
Add or Delete Categories as you Wish. Add, Delete or Edit your Products. Add or Edit a Cover Image, Gallery Images, Description, Price, Discounted Price and Lots of Other Properties for Each Product That you Have. Modify your Store's Colors and Appearance to Make it Show your Business in a Unique Way. These and Lots of other Modifications that you Can Perform Using your Bany Store's Simple and Easy-to-use, Feature-rich Dashboard.
Do you have any questions about
Bany

?

Our support team is available for you anytime.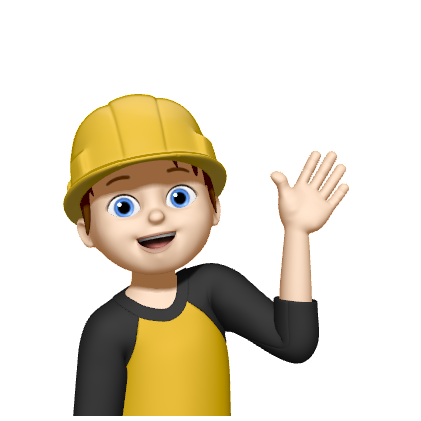 Analytics
With Bany, you Can View the Count of your Store's Visitors, the Countries From Which they Visited, when they Visited, and How Long They Stayed. You Can Also Learn About your Best and Worst Selling Products with this Feature. This way, Bany Helps you Evaluate your Products and your Business in a Professional Way.
Financial Management
One of the most difficult tasks any business owner could face is obtaining accurate financial data and analytics that help them evaluate how their business is performing. What's the point of working for hours and hours when you can get all the results that you want with a press of a button through Bany?
And Much Much More...
The Need to Protect our Environment is Now as Important as the Need to Protect Ourselves From Health Risks. Because when Our Surroundings are Safe, the Chance of us Protecting Ourselves From Harm is Higher. And Because we Realise that at Bany, we Worked on a Solution that Limits the Acts that may Inflict Harm on you or on your Environment. We Contributed to Helping you Avoid Direct Contact Between your Staff and your Customers, We Created Social Distancing with Bany! This is Especially Important After what Convid-19 did to the Entire World. Also, the Digital Service that Bany Provides Limits the Environmental Damage Inflicted by Paper Manufacturing by Saving your Products Lists and Menus Digitally on any Smartphone!
Testimonials
"Amazing looking theme and instantly turns your application into a professional looking one."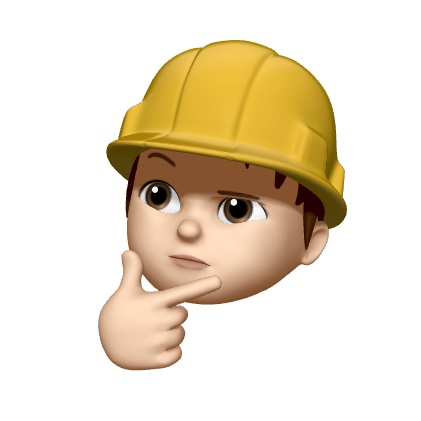 "Amazing looking theme and instantly turns your application into a professional looking one."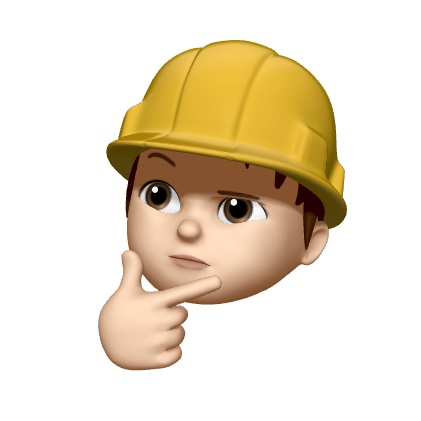 "Amazing looking theme and instantly turns your application into a professional looking one."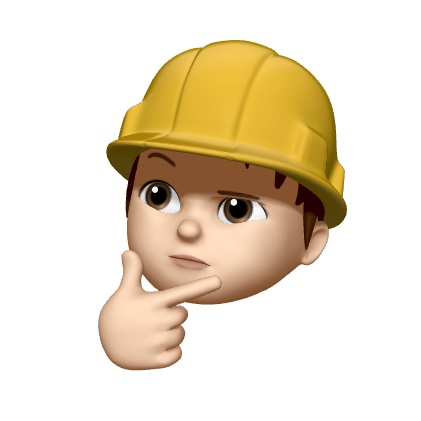 You're Also Donating!
There is no feeling better than being able to make others happy, have you ever tried it?
Without you we wouldn't have been able to give much to them. We might not be able to change their past, but we can definitely change their present by making them happy and providing them with a better education.
Through the Molham Team, a portion of Bany's subscription payments will be used to provide education and financial help to orphans.
✋
Enough Talk! Let's Get To
W

o

rk
!!
🚀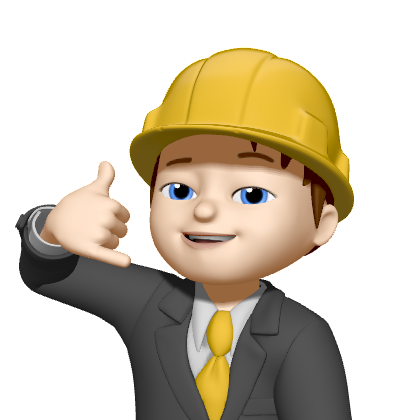 Let
Bany

Contact You
If you have any Questions or Inquiries do not Hesitate to Email Us. Just Fill Out the Form and we Will Get Back to you Back as Soon as Possible.